Oregon Lottery Results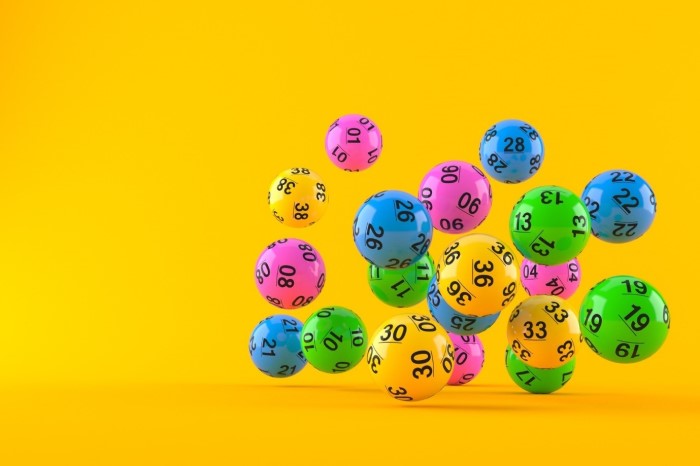 Nothing beats the anticipation and excitement of getting the results from your favorite lottery. And if you are among the nearly half of Americans that play lotteries, you want to find the easiest way to learn those results. Yet, if you live in Oregon, you might be aware of where to find Oregon Lottery results.
Of course, it's essential to get lottery results in Oregon that are verified and accurate. Whether it's a big win or a smaller jackpot, you also want the best place for information on prizes for the Oregon lottery and keno results.
So if you were looking for one place to find all the critical facts about Oregon lottery results from keno or any other game, keep reading this guide. We'll show you how to find your winning numbers and where to collect them.
Types of Lotteries and Prizes
Having a choice is a crucial factor in learning lottery results in Oregon. The available games provide a chance at various size jackpots every day. Two are national lotteries, and the others are Oregon Stae-run lotteries.
Prizes vary for each type of game and the cost to play. Here is a list of the lottery games and their frequency of draws:
Powerball
Twice weekly, on Wednesdays and Saturdays at 7:59 PM, the Powerball numbers get drawn for a national audience. Get Oregon Lottery Powerball results twice weekly and see Oregon lottery past results that remain visible on the site.
This multi-state lottery often exceeds hundreds of millions in winnings. Lottery results in Oregon post the five winning numbers plus the Powerball. Yet, prizes get awarded for matching numbers all the way to zero with a correct Powerball match.
MEGA Millions
Also a national attraction, these lottery results in Oregon get posted Tuesdays and Fridays after 8:00 PM. Like Powerball, MEGA Millions results stay on the site, and for convenience, you can view Oregon Lottery past results for each draw on the same page.
The Mega Millions jackpot always starts at $20 million and keeps growing if the winning number goes unmatched. You can win by choosing only the Mega Millions number from 1 to 25 and matching three regular numbers or more. Of course, as with Oregon Lottery Powerball results, you can also become a winner by matching the Mega Millions ball with two or more regular numbers.
Win For Life
Three times a week at 7:29 PM, you have a chance to win $1000/week for life by picking the four correct numbers in the Win for Life game. You can find Oregon Lottery past results for the last seven draws at a glance.
There are various ways of winning with Oregon Lottery results. Get all four numbers right to win the jackpot, or you can even collect a win from choosing none of the correct numbers.
Megabucks
Oregon's own state lottery, Megabucks, has been around since nearly the beginning of state-run gaming. Choose six numbers for a prize of over $1 million.
Choose two sets of six numbers from 1 to 48 for $1 or $0.50 per line. Then, you can multiply your chances of winning for an extra buck. Win by choosing three to six of the correct numbers.
Lucky Lines
One of the most active and unique lotteries is Lucky Lines, a Tic-Tac-Toe style of game that draws seven days a week. Oregon Lottery results for this game appear after 6:00 PM daily, and you can view the past six draws before that one.
Choose one number from each of the eight boxes on the slip. Then, check your lottery results in Oregon to win by matching one line or all eight. Like bingo, you win with picks matching vertically, horizontally, or diagonally on your board.
Pick Four
Every three hours, four times daily between 1:00 PM and 10:00 PM, the Pick Four lottery offers a chance to win $5000. The posted rules for this game give you seven ways to win on a single ticket.
Payouts for each type of prize are also posted on the Pick Four page. You can win by matching only two numbers in exact order or with any combination of three correct numbers. Oregon lottery results for keno games get posted regularly. So check back often to see Oregon lottery past results for the day's Pick Four draws.
Claim Your Winnings
With so many great ways to win with lottery results in Oregon, it helps to have a single source for checking your numbers. There is no more accessible place to check your Oregon Lottery results quickly than here.
Then, when you are ready to collect your prize, our convenient payout page shows you how and where to claim your winnings. Good luck and have fun with Oregon Lottery results today.
History of Oregon Lottery
The state of Oregon began selling lottery tickets with an instant-win format in 1985. After introducing the popular Megabucks Lottery, Oregon became the first state to offer video lottery terminals in 1992.
For the first decade of operation, the Oregon State Lottery committed proceeds from revenue toward job creation and developing the Oregon economy. Then in the late nineties, some funds got allocated to improving the public school system with financing for projects.
State parks and other natural habitats also became benefactors of Oregon lottery proceeds. Today, lottery results in Oregon contribute to services for veterans and a host of other causes. Yet, with at least 50% of ticket sales going to prizes, there are plenty of jackpots to be won.
The Lottery Commission consists of five members appointed by the Governor every four years. The panel's job is to maintain the integrity of the Oregon Lottery results while protecting the privacy of people who buy tickets.